Biologging intelligent Platform (BiP)
A biologging database (
Biologging intelligent Platform (BiP)
), BiP includes the world's first biologging data standardization function, data sharing function, visualization function, and analysis function.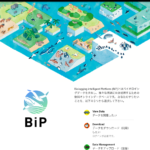 LoggLaw Cloud
This is an application (
LoggLaw Cloud
) for downloading and visualizing data from data transmission type loggers such as LoggLaw G2, etc. It is also possible to check the GPS trajectory with animation.